OptimalDomains.com launched in February of 2000, corresponding to the dotcom crash that began not long after in March, 2000.  It was at this time that we became serious about investing in high-profile domains.  Through the years we have increased our portfolio significantly, and we have been quietly and privately selling our inventory over time.
We have strategically created some businesses from our existing portfolio of domain names.  The sought-after domain names that we've sold to investors have enabled new startups to develop a broader online presence.
Additionally, we have entertained leasing options which have been an excellent source of revenue.  We possess an ample amount of brandable names that permits us to be an excellent resource for investors and entrepreneurs alike.
With over 1,000 popular domain names, our inventory consists of domains suitable for a variety of businesses.  Although many of our domain names focus on Southern Florida, we also own many names with broader appeal available for purchase or lease.
If you would like a private consultation regarding our domains—or, you would like to brainstorm over an idea or mutual beneficial concept—please email us at walvarez@optimaldomains.com.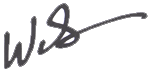 Wilson Alvarez, Founder & CEO
Wilson Alvarez Consulting Group, Inc.